This sounds simple, right? All we have to do is...
... aaand we're done!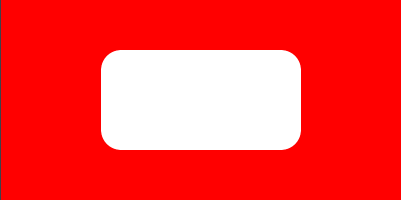 ...
Or not. Where's our damn shadow?
The problem
The shadow is clipped. It's clipped because our layer "masksToBounds". But we need that for our view to have these rounded edges, right? What can we do? There has to be a way... right?
We're not the first ones to face this. Looking it up on Google, it appears to be quite an old question, and one that just keeps coming up. As you can see below:
A (working) solution
If you look at some of them, you'll find a (working) solution. Using a second view, or a layer, depending on who you ask. In our case, we won't be making yet another view. Every problem isn't a nail, and an UIView a hammer isn't all we have in our toolkit. We'll use a layer. A CALayer (here's a nice short post on the difference between those two).
So we...
And low and behold... rounded corners and a shadow!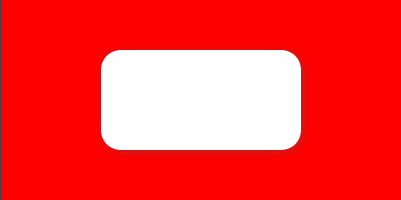 Reusability
Now, putting this function in our UIViewController isn't reusable. So let's do ourselves one better. No, not by using an UIView extension, because those can't hold stored properties and do tend to lead to messier code. No; we'll use a protocol, and classes!
Here's the protocol:
And here's our @IBDesignable custom UIView!
If you need to make it a button, just replace UIView with UIButton and you'll be set. Wish we could have done more with the protocol, but that's the way it seems to be.
Epilogue
If you have any suggestion on how to improve on this, or any question, do let me know on Twitter! I'll gladly improve upon it, and do my best to answer any and all questions. I also want to thank all those who did reach out with some questions and suggestions. I really appreciated it and am glad I could help!

That being said, thank you for reading, and have a great, beautiful day!